Hyper Hamster
Break free from the unendingly boring loop of your hamster existence. Follow your dreams, reach hyper velocity, and become a hamstronaut!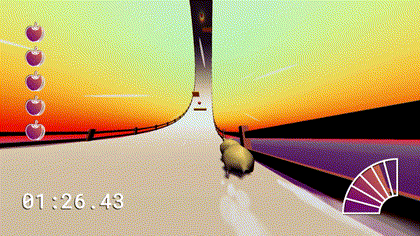 Hyper Hamster is a high-octane hamster runner featuring floating apples, insane speed, and a journey to freedom.
Gamepad: Left stick to move, A or B to jump.
Keyboard: Arrows or A/D to move, Spacebar to jump.
Made for Ludum Dare 47 in 72h.
Install instructions
Unzip and execute HyperHamster.exe